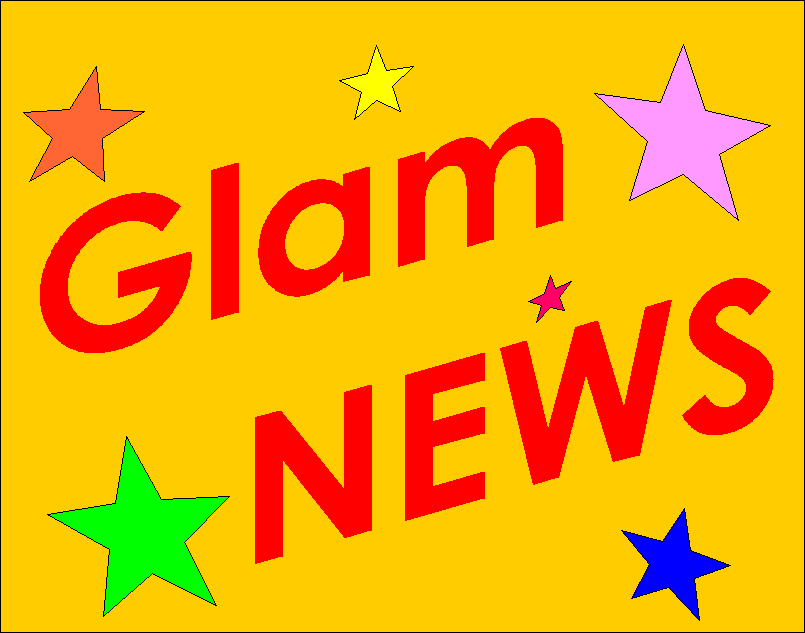 ---
ARCHIVE
---
March 2003
Marc Bolan & T.Rex


The first Bolan release 2003 on the Edsel label features songs from the now deleted "Unchained" series which were released during the 90s and included previously unreleased recordings spread over 7 volumes. "Work In Progress" captures the best of these volumes on a nicely packaged digipak double CD, divided in "home demos" on CD1 and studio versions on CD2.
Marc Bolan & T.Rex: Work In Progress at Amazon:
David Bowie


"Jubilee releases" of classic albums have become very popular over the last 2 years and the 30th Anniversary edition of "ZIggy Stardust" in 2002 was one of the best examples. This year Bowie fans and collectors can expect a similar jewel with "Aladdin Sane - 30th Anniversary Edition" scheduled for a May 26th release. The double CD package will include many rarities on CD2 such as single edits and live versions recorded in 1972.
David Bowie: Aladdin Sane 30th Anniversary Edition at Amazon:
Marilyn Manson

On May 13th Marilyn Manson will release their new album "The Golden Age Of Grotesque", produced by Marilyn Manson and Tim Skold and featuring no less than 14 new songs. Initial copies will come with a DVD. The first single will be "Mobscene" at the end of April.
The new Marilyn Manson releases at Amazon:
Electric Light Orchestra


And yet another fine 30th anniversary limited edition: usually you won´t find much about ELO on this website but the double CD of the reissued "ELO 2" album makes an exception.
Among many other rarities the set includes the "Elizabeth Lister Obervatory Sessions" from 1st - 3rd April 1973 at AIR studios, London, when Marc Bolan popped in and joined ELO on 2nd guitar on 3 songs, including the previously unknown "Everyone´s Born To Die".
Lots of infos about these sessions and rare photos of Marc´s legendary guest appearance at ELO´s Watford concert on April 10th 1973 can be found in the excellent booklet.
Elo 2 - 30th Anniversary Edition at Amazon:
Slade
In the meantime Slade´s movie "Slade In Flame" has been released on DVD in the UK for the first time. Additionally the disc includes a recent interview with Noddy Holder about his memories of making the film.
Available at Amazon UK:Flame

February 2003
David Bowie


On March 24th "Ziggy Stardust" will be re-released on dvd with a considerably improved digitally remastered sound (5.1 surround sound and stereo mixes by Tony Visconti) and cleaned picture quality. Comments by director D.A. Pennebaker and many more extras such as screen saver, calendar etc. are included. Also included for the first time are the full introductions to the songs and David´s in-between chat.
Additionally the soundtrack has been reissued both as a double cd and limited edition red vinyl double lp, too. All formats come with a fold out poster.
All Ziggy - The Motion Picture - formats at Amazon:
Martin Gordon
The bass player who became famous through "Kimono My House" and later member of Jet and Radio Stars has released his first solo album "The Baboon In The Basement" on the Japanese label Eggtoss.
UK and U.S. releases will follow.
Nowadays Gordon occasionally appears as a band member of Johns Children at live gigs and original J.C. drummer Chris Townson also plays on Martin´s album which includes a few cover versions, one of them being the Tyrannosaurus Rex song "Warlord Of The Royal Crocodiles". More information at his website www.martingordon.de.

Placebo

On March 10th Placebo have released the first single "The Bitter End" taken from their long-awaited forthcoming new album "Sleeping With Ghosts" which will be out 2 weeks later. Don´t miss the band on their UK tour in April, gigs are selling out quickly, more infos at www.placeboworld.co.uk.
The new Placebo releases at Amazon:
Mick Ronson

"The Spider With The Platinum Hair" is the new biography about Mick Ronson, written by "Weird and Gilly" and surely a must for all fans of the extraordinary guitarist.
Book Description (Amazon):
Mick Ronson, the guitarist for Ziggy Stardust, is one of the most legendary rock stars of all time. This, the first biography of this extraordinary man, provides a deeply intimate and compelling insight into his life, with exclusive interviews with over 50 of his family members, close friends and colleagues, and details of his years spent working with such greats as Bob Dylan, Lou Reed, David Bowie, Jeff Beck, Ian Hunter and many more. Includes 40 previously unpublished b/w photos and rarities such as a hand-written autobiography, personal letters and an illustrated discography.
The Mick Ronson biography "The Spider With The Platinum Hair" at Amazon:
******** telegram sam: news bits february ********
The Ark: The next single taken from their fantastic "In Lust We Trust" album will be "Disease", backed by a new b-side song "Opera"
Velvet Tinmine: after a slight delay this fantastic and highly recommended first ever "junk-shop glam" compilation has been released by rpm records, more information in our December news
Sparks: on March 24th the first single from their current "Lil´ Beethoven" album , "Suburban Homeboy" will be released in the UK
T.Rex: good news for the American Bolan fans, "Electric Warrior" has been re-issued by Rhino in top sound quality

January 2003
Fox

The CD reissue of the original Fox albums was long overdue, last October Cherry Red released "Fox" - more infos here.
The "Fox" CD at Amazon:
The Glitter Band
There are exciting plans for a reunion of the original Glitter Band line-up for one final UK tour in 2003. More concrete details hopefully soon on this website: www.johnrossall.com/togetheragain.html

Mickey Finn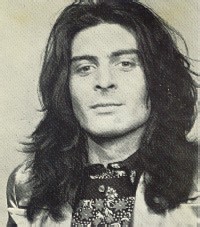 Mickey Finn 3.6.1947 - 11.1.2003
The new year began with the very sad news of the loss of one of glam-rock´s most famous icons: on January 11th T.Rex percussionist Mickey Finn died in Mayday Hospital / Croydon at the age of 55 following kidney and liver problems.
In the meantime Mickey´s band has announced on their website to continue as "T.Rex", but fortunately now returned to the bandname "Mickey Finn´s T.Rex" again.

Rikki Rockett
Rikki Rockett, drummer of the multi-platinum group Poison, is set to release his first solo record
Tuesday, January 7th 2003. The album, entitled "Glitter 4 Your Soul," contains 11 tracks of remakes of 1970's "glitter" songs by such artists as David Bowie ("Fame"), T. Rex ("Rock On"), The New York Dolls ("Trash'), The Rolling Stones ("Star, Star") , Alice Cooper ("Elected") and others. Rockett plays drums on all songs, with fellow Poison bandmates Bret Michaels and C.C. DeVille, former bandmate Blues Saraceno, Gina Shock of The Go-Go's, Chuck Garric of Dio, Lucy Levinsohn and Marc Minarik of Lily's Siren, Eleanor Academia (The Black Swan) and others recording vocals and playing instruments on the record. Rockett himself sings lead vocals on his version of "Life's A Gas" originally recorded by T. Rex.
"This record is about an era of music that liberated rock to a new level of social impact and still to this day inflicts its influence on just about everyone who is involved in the ranks of rock and roll knowingly or unknowingly," Rockett remarks. " This is a salute, not a re-invention. My commitment was to record a broad range of Glitter music with today's tools, not re-invent it. It's simply my attempt to keep the music alive." The album can only be purchased off the website, www.glitter4yoursoul.com.

Sigue Sigue Sputnik

Sigue Sigue Sputnik have released their latest album "Ultra Real" featuring 10 new songs including:
"Mickey mouse is going to hell"
"Suicide Show"
"Family X"
"Original Freekster"
"Violence is FunKY"
"Everybody wants what Sputnik wants.."
"SSSelebration...."
Sigue Sigue Sputnik´s new album "Ultra Real" at Amazon:
******** telegram sam: news bits january ********
Suzi Quatro: Suzi will tour Australia extensively in February and she is currently working on a DVD entitled "48 Crash" in the USA
Golden Earring will release a brandnew new album called "Millbrook USA" on February 24th, the first single "Albino Moon" is already out, more infos here.
Iggy Pop is working on a new album with Rob Schanpf who previously produced Foo Fighters and Beck
Also Alan Merrill is recording a new album to be released this year, the follow up to "Cupid Deranged" hopefully will be accompanied by a tour
Showaddywaddy: for the first time their fifth album "Crepes And Drapes" has been released on CD, more infos here.
---
---