The Ark: Calleth You, Cometh I
Already in February 2002 we predicted this predecessor of the second album from new glamrock superstars "The Ark" could easily become the glam - single of the year and so far no competitor has matched it yet. Featuring a catchy melody in Ark-style and glorious arrangements the song as expected has become another smash for The Ark in Sweden. The MCD is backed by another new song, "Power To Change". A true must and already a classic, too!

---
Robin Black and the Intergalactic Rockstars: Planet Fame


Appropriate album title for this Canadian glamrock band whose unstoppable rise can be described as sensational. More information at their website.

---
Marc Bolan: The Beginning Of Doves
(remastered new issue with bonus tracks)


Much more than just another reissue of the well-known collection of very early Marc Bolan recordings. The addition of many previously unreleased bonus tracks, most of them outtakes of the album, Marc´s early solo singles (listen to "new" versions of "Misfit" for example") but also recordings from the first Tyrannosaurus Rex sessions make this 37 (!) track CD a must for every Bolan fan. Beautifully packaged in a slipcase with the typical pastel-green 1974 sleeve motif the booklet comes with a surprise: the original artwork of the never-seen-before "Hard On Love" album (the first attempt by Track Records to release the album in 1972 which was stopped by Marc himself). Also there are many rare photos plus pics of acetates etc. and a lengthy story on the background of the recordings, everything carefully compiled by Bolan experts Mark Paytress and Uwe Klee.

The first appropriate official Bolan release in the 25th anniversary year!

The Beginning Of Doves (with bonus tracks) at Amazon:
---
David Bowie: Heathen


One of the most curiously expected album releases of the year - the reunion of David Bowie with Tony Visconti.
The 25th David Bowie album will be the first on his own new ISO label will be distributed by Columbia.
The album will feature the new songs 'Sunday', 'Slow Burn', 'I Would Be Your Slave', 'Afraid', 'Marching', 'Wood Jackson', '5:15 The Angels Have Gone', 'A Better Future','Heathen', 'Slip Away', and 'Everyone Says Hi"
We recommend thespecial limited edition which comes in a digipak cover featuring a second disc containing a re-recording of"Conversation Piece" and a rare 1979 live version of "Panic In Detroit".



The first single "Slow Burn" features no less than 4 otherwise unavailable "b-side" tracks! You can listen to "Slow Burn" here.

"Slow Burn" at Amazon:

"Heathen" at Amazon:

Special limited "Heathen" edition with bonus disc at Amazon:

The Rise And Fall Of Ziggy Stardust And The Spiders From Mars (30th Anniversary Issue)



Celebrating the 30th anniversary of Bowie´s glam masterpiece a new 2 CD edition of the classic will be released by EMI in July 2002. The 2-CD-set comes in a special packaging with extensive sleeve notes and many rare photos.
Tracklist of CD2 featuring the rarities:
1 Moonage Daydream (Arnold Corns version)
2 Hang On To Yourself (Arnold Corns version)
3 Lady Stardust (Demo)
4 Ziggy Stardust (Demo)
5 John, I'm Only Dancing
6 Velvet Goldmine
7 Holy Holy
8 Port Of Amsterdam
9 The Supermen
10 Round And Round
11 Sweet Head (Outtake - Take 5)
12 Moonage Daydream (Alan Moulder Mix)
Ziggy Stardust special 30th anniversary deluxe edition at Amazon:
---
Alice Cooper: Welcome To My Nightmare
(deluxe reissue with bonus tracks)


After the 2001 re-released "Billion Dollar Babies" this is the second Cooper classic album reissued by Rhino Records with bonus tracks (though there are just 3 this time). The definitive CD edition of the ultimate Alice musical album.

Welcome To My Nightmare deluxe reissue at Amazon:
---
Jet: Music For The Herd Of Herring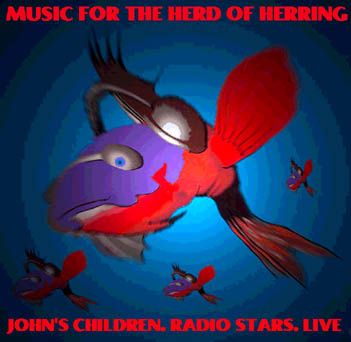 A fantastic collection of the recent Johns Children / Jet / Radio Stars tours featuring live versions of classic songs of the three connected band band formats plus nice extras like Trevor White´s (and Jook´s) "Crazy Kids" or a cover version of Sparks´ "Barbecutie". The perfect addition to the ultimate 2000 CD reissue of the original Jet album.

Click here for ordering information

---
Marilyn Manson: Tainted Love


Marilyn Manson´s first new single can be best described as an 80s tribute EP. The title track , a cover version of the Gloria Jones / Soft Cell classic "Tainted Love" needs no further description. Among the other tracks is New Order´s "Bizzarre Love Triangle" and a very good choice: the Modern English classic "I Melt With You", one of the finest popsongs of that decade. All songs done of course in the well-known Marilyn Manson style which works excellently. It already became a Top 5 hit in the UK and in Germany.

Marilyn Manson´s Tainted Love at Amazon:
---
Freddie Mercury Tribute Concert


One of the most impressive concert events of the 1990s now on a double DVD. Well-known for the excellent performances by David Bowie, Ian Hunter and the last live appearance by Mick Ronson.

The Freddie Mercury Tribute Concert DVD at Amazon:
---
Alan Merrill


Alan Merrill, the Arrows´ original singer has released a new solo album entitled "Cupid Deranged" featuring 21 songs. Apart from 70's classics "I love rock n roll", "Automatic pilot", "Touch too much", "When the night comes", "Sands of time" and "My last night with you" there also will be previously unrecorded compositions of his own. You will find more information at www.alanmerrill.com.

---
Roxy Music: Live at the Apollo


Featuring one of the 2001 shows of the Roxy Music reunion tour, this Region 2 DVD features the 20 song concert at the Hammersmith Apollo plus 20 minutes documentary footage.

Roxy Music´s "Live at the Apollo" DVD at Amazon:
---
Sailor: Estepona


This new Sailor single written by Phil Pickett is exclusively available from:
SailorClub
Suite 430, 266 Banbury Road
Summertown, Oxford OX2 7DL
UK

The price of 15 Euro includes postage and packing.

---
Sigue Sigue Sputnik: Blak Elvis vs. the Kings Of Electronic Rock´n Roll


Their very own Elvis tribute, the more unusual but brilliant Presley cover-versions recorded in 21st Century Sputnik style. The album also features the smash-hit candidate "King Of Rock´n Roll".

Sigue Sigue Sputnik´s "Blak Elvis vs.The Kings Of Electronic Rock´n Roll" at Amazon:
---
Sweet: Sweetlife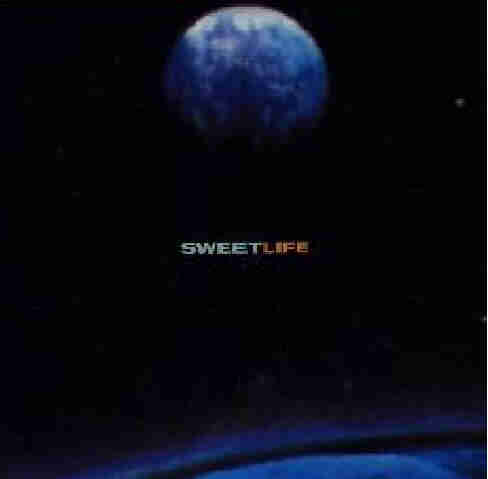 The long awaited new album by Andy Scott and his band. Click here for more international ordering informaton and the tracklist.

The new Sweet album at Amazon.de:Sweetlife

---
T.Rex: The T.Rex Wax Co. Singles 1972-77

The beginning of a new series of Marc Bolan & T.Rex releases by Edsel Records including all Singles (A and B sides) from 1972 ("Telegram Sam") to 1977 ("Celebrate Summer"). This double CD is nicely packaged with sleeve notes to every track and comes in a slipcase.

The T.Rex Wax Co. Singles at Amazon:
---
Virginia Creeper: Hot Child In The City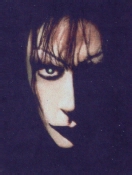 The surprise debut-single of the year: "Hot Child In The City" is a stomping glam version of the Nick Gilder classic. Virginia Creeper call their own style "industrial glam" which probably is the best description for the self-penned second song, "Crazy Boy".
This release is a perfect taster for the forthcoming album "Comfortable In The Pain" which will be preceeded by a second single entitled "Mercy".

For more information on Virginia Creeper and the "Hot Child In The City" release please write to:
Virginia Creeper, P.O. Box 371, Farmingville, New York 11738, U.S.A.

---
More new album highlights hopefully to come this year from :
The Ark: In Lust We Trust
Marilyn Manson: The Golden Age Of Grotesque
Sigue Sigue Sputnik
Slade: Some Exercise (single)
Sparks
Suede: A New Morning
and many more