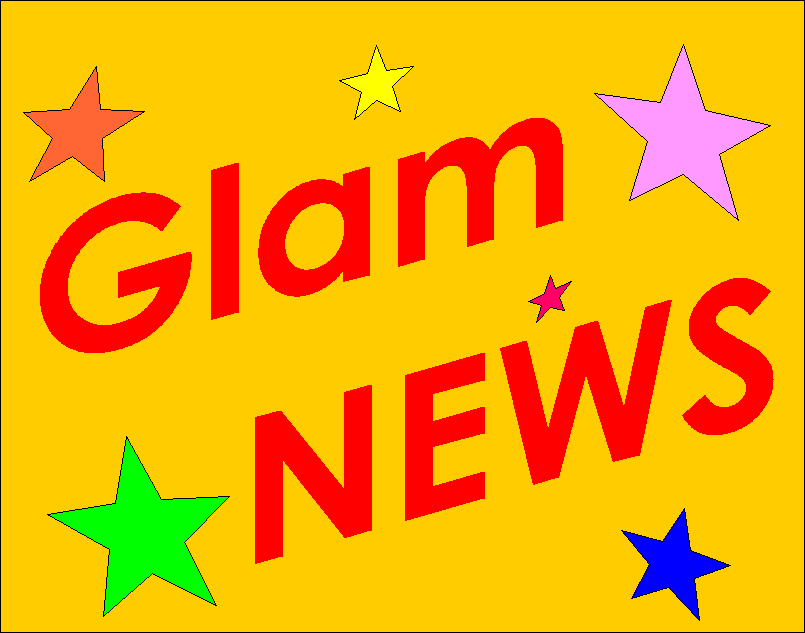 ---
ARCHIVE
---
December 2000

Golden Earring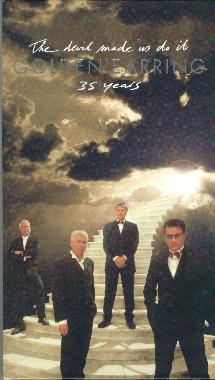 The ultimate XMAS 2000 present is the Box Set of the year, Golden Earring´s "The Devil Made Us Do It - 35 Years", published by Unversal (549 149-2). Also released as a more common 2 CD collection we recommend the well-compiled 4 CD box set version, having 3 CDs of Earring´s best of 1965 - 2000, with all songs from the 1988 double LP/CD "The Very Best Of Golden Earring - 1965 - 1988" plus full length versions of some of those tracks ("Ce Soir") and of course all singles and hits beyond `88, such gems as "Going To The Run", "Pouring My Heart Out Again" or the latest single, the Netherland´s official 2000 Olympic Theme "Yes! We´re On Fire". CD4 is a compilation of rarities, solo efforts by the bandmembers, live versions etc. The box comes with a detailed Golden Earring biography, unfortunately written in Dutch only which is a little sad for a band that always deserved international recognition.
Here is the complete tracklist:
CD1 - Hand´s Wet On The Wheel
1. Please Go 2:56
2. That Day 2:28
3. If You Leave Me 2:16
4. Daddy Buy Me A Girl 2:41
5. Don´t Run Too Far 2:14
6. In My House 3:56
7. Sound Of The Screaming Day 2:51
8. Together We Live Together We Love 3:09
9. I´ve Just Lost Somebody 3:05
10. Dong-Dong-Diki-Digi-Dong 3:01
11. Just A Little Bit Of Peace In My Heart 5:19
12. Where Will I Be 3:51
13. Another 45 Miles 4:45
14. Back Home 3:52
15. Holy Holy Life 3:54
16. She Flies On Strange Wings 7:22
17. Buddy Joe 3:49
18. Stand By Me 4:31
19. Radar Love 6:24
20. Instand Poetry 4:57

CD2 - I Do Rock´n Roll
1. (Kill Me) Ce Soir 6:17
2. Sleepwalkin´ 5:01
3. To The Hilt 3:06
4. Bombay 3:52
5. Just Like Vince Taylor 4:33
6. Movin´ Down Life 3:32
7. Weekend Love 4:14
8. I Do Rock´n Roll 3:43
9. Long Blond Animal 3:36
10. No For An Answer 4:13
11. Slow Down 4:44
12. Twilight Zone 7:55
13. The Devil Made Me Do It 3:22
14. When The Lady Smiles 5:39
15. Clear Nite, Moonlight 3:25
16. N.E.W.S. 5:17
17. Something Heavy Going Down 4:38

CD3 - There Goes The Old Neighbourhood
1. Quiet Eyes 4:03
2. Why Do I 4:43
3. They Dance 5:07
4. My Killer, My Shadow 4:07
5. Turn The World Around 5:32
6. Going To The Run 3:55
7. Temporary Madness 3:32
8. Pouring My Heart Out Again 4:00
9. I Can´t Sleep Without You (live) 3:30
10. Another 45 Miles (live) 3:47
11. As Long As The Wind Blows (live) 4:31
12. Hold Me Now 3:43
13. Johnny Make Believe 4:44
14. Angel 3:42
15. This Wheel´s On Fire 4:00
16. Burning Stuntman 4:03
17. Paradise In Distress 5:43
18. Yes! We´re On Fire 4:55

CD4 - From The Treasure Chest
1. Things Go Better 2:46
2. She Won´t come To Me 2:31
3. It´s Allright But I Admit It Could Be Better 3:41
4. Day & Night (George Kooymans) 4:12
5. Did You Really Mean It? (Barry Hay) 4:40
6. Lucky Number 5:54
7. I Need Love 6:29
8. Hard Bargain (Gerritsen & Van Dijk) 3:57
9. Give Me Back My Feelings 4:52
10. Gimme A Break (Rock Version ´86) 3:45
11. The Devil Rides Again Tonight (Kooymans) 4:24
12. My Favourite Spot (Barry Hay) 6:17
13. Time Warp 4:33
14. Don´t Stop The Show (live acoustic `93) 2:29
15. Murdock 9 6182 (live) 3:25
16. Yellow And blue (live acoustic `95) 3:08
17. Try A Little Tenderness 3:54
18. Miles Away From Nowhere 3:25
19. Last Blast Of The Century (live) 4:39
Sparks
Sparks have just finished their German part of the "Balls World Tour" which brings them to Australia and Japan in January 2001, where "Balls" is available now, too.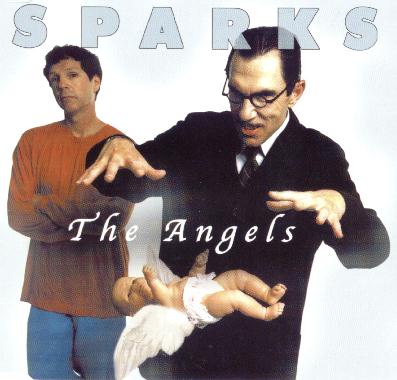 In Germany a new single has been released, "The Angels" features 2 new versions of the song. One has been mixed by Sparks themselves with Brian Reeves, who already worked on the albums "Sparks In Outer Space" and "Pulling Rabbits Out Of A Hat". The second version was remixed by no other than Mr. Tony Visconti. However, both versions do not differ too much from each other, the main new feature is a background choir, being slightly reminiscent of Enya´s sounds.
The song plus 3 other Sparks classics ("This Town", "When Do I Get To Sing My Way", "The Calm Before The Storm") will be performed by the duo on New Year´s Eve in Berlin at the Brandenburg Gate. The performance will be transmitted live by Sat1 in their program "Silvester am Brandenburger Tor".
Single tracklist:
1. The Angels (Mixed by Brian Reeves with Sparks) 3:44
2. The Angels (Mixed by Tony Visconti. Assisted by Morgan Visconti) 3:48
3. More Than A Sex Machine (Album Version) 5:03
4. The Angels (Album Version) 4:47


November 2000
Sigue Sigue Sputnik
After several delays the long awaited new Sigue Sigue Sputnik album "Pirate Space" has finally been released on September 27th. You can order the CD from the official Sputnik website. You can download mp3 samples of "Everybody Loves U" and "Slave Trade" here which sound very promising.

Album Tracklist:
1. "Welcome 2 the 21st Century"
2. "Everybody Loves U"
3. "Slave Trade" (extended)
4. "Alien@tion"
5. "CyberThieFF"
6. "Up 4 it!"
7. "X-Ray EyeZ"
8. "Spaaced out"
9. "Demon Seed" (Sputnix advocate extended mix)
10. "What do you dream of Little Caesar?"
11. "Alien Christ"
12 "Zero Zero (Anarchy.com)"

Glitter Band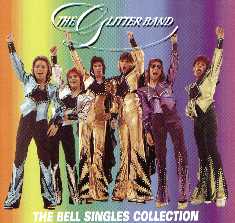 Cherry Red Records have released this new compilation "The Bell Singles Collection". On the official Glitter Band website there are also 2 mp3´s to download, check it out here.
Another new recommended Cherry Red release is a new Glam Rock collection titled "Glam Greats - 20 Seventies Stompers" featuring T.Rex, Slade, Sweet, Mud, Sparks, The Glitter Band (of course) and many more.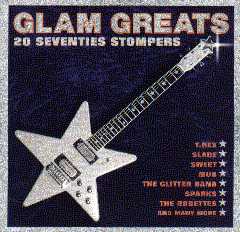 David Bowie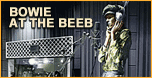 Some of you may have noticed that the "Bowie At The Beeb" CD-set contains 2 identical versions of "Ziggy Stardust". Originally it was planned to include 2 different versions but due to a manufacturing error this did not happen. However, owners of the Box Set are able to download the missing track from Music Match.
You'll have to download version 6.0 of the MusicMatch software (available for Windows or Macintosh), place one of your Bowie At The Beeb discs in your CD player and then you'll be able to download the missing track.

Sparks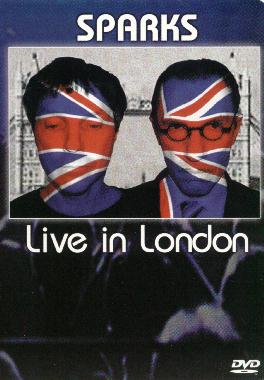 For the forthcoming "Balls" Tour starting in December Sparks current German record label Strange Ways will release the "Live in London" DVD. There are also plans for a 12" vinyl only release of the single "The Calm Before The Storm" which will feature club remixes of the song. The initial idea of releasing the CDsingle once again with a new radio version has been cancelled. However, if Recognition Records in the UK would decide to release "The Calm..." in December their release will completely differ from the German one.
Sparks Balls Tour 2000/2001
05.12.2000 D Bielefeld, Hechelei
07.12.2000 D Berlin, Columbia Fritz
08.12.2000 D Hamburg, Markthalle
10.12.2000 D Cologne, Prime ClubKöln, Prime Club
11.12.2000 D Heidelberg, Karlstorbahnhof
13.12.2000 D Mainz, Frankfurter Hof
14.12.2000 D Marburg, Kult Hallen
15.12.2000 D München, Babylon
(A.S.S. Concerts)
For tickets call 0049 (0)5303 3060 (Undercover Entertainment)
12.01.2001 Australia - Sydney
14.01.2001 Australia - Melbourne
22.01.2001 Japan - Osaka, Quattro
24.01.2001 Japan - Tokyo, Quattro

October 2000
k
Jobriath
After a long silence here is some update on the possibilities of re-issueing the 2 classic Jobriath albums "Jobriath" and "Creatures Of The Street". When it was announced that the original master tapes could not be found in the Elektra archives a few years ago fans already feared that they were destroyed in a fire together with Jobriath´s other private property after he died. Now the good news - the master tapes still exist and are owned by Warner Brothers now.
Even See For Miles Records showed interest in re-releasing the albums on CD but unfortunately WARNER want too much money so both albums remain exclusively accessible to those lucky ones who own the rare original vinyl copies until Warner Bros. change their mind.

Slade
Someone at car manufacturer Ford must have remembered the successful use of Slade´s "Far Far Away" in a C&A commercial a couple of years ago. "Coz I Luv You" is currently used in a TV ad for the Ford Transit...

Rolan Bolan
Marc´s son is on the way becoming a popstar himself, in September he played an highly acclaimed gig in London.
Also Rolan is more and more taking care of his father´s reputation and trying to locate the financial situation. For years it has been uncertain what happens with Marc Bolan´s royalties as the Feld family has never benefitted from the back catalogue, it all went into the hands of lawyers once consulted by Marc to transfer the money to charity organizations.
Most recently Rolan made some statements on the "Bowie trust" rumour as well, this is what he told the UK newspaper "Daily Mail":
"David Bowie was supposed to look after me, but he never did. When Dad died he told the press he would set up a trust fund for me, but I haven`t received any money. Bowie and Dad were supposed to have been close. Before they were famous, my grandparents (Bolan`s father Syd and mother Phyllis) used to take him in, pay his fares, and he hung out at their house. And he was there at the funeral talking about 'my best friend Marc'. But at the big one, the 20th anniversary memorial for my father in 1997, there were no flowers, no card from Bowie". He pauses and collects himself. "It`s interesting" he says finally. "It shouldn`t matter but it does hurt. It`s kind of an insult. Before, I felt youthful vengeance, but we all forgive.
But it`s not for me to go to them (Bowie and Bolan`s other old friends). They should come to me"
Of course it is nice to see that Rolan is taking care about the family things now but of course we are more curious to hear his forthcoming musical output.

Gary Glitter
Due to the GG website Gary has found a new home in the south of Spain and makes a living in organizing Rock´n Roll parties on his boat.

David Bowie
Despite his "Bowie At The Beeb" CD-set has just arrived in the shops David is said to be in top-form concerning creativity - possibly as a result of the birth of his daughter.
He is already working on a new album project which he describes to become his "Sixties Album" tentatively entitled "TOY". The album which should be finished by the first week of November will also feature Lisa Germano.

---
---
HOME