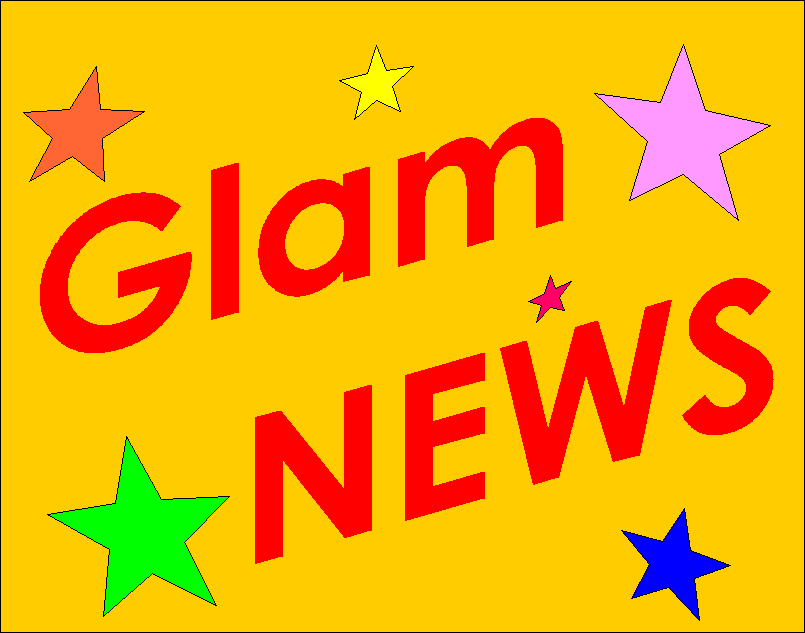 ---
ARCHIVE
---
September 2002
Marc Bolan & T.Rex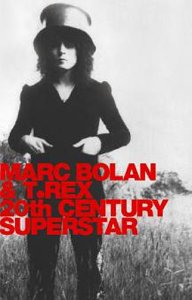 Tons of new releases brought us the 25th anniversary of Marc´s tragic death. The most interesting ones were those under the slogan "20th Century Superstar", the Universal 4-CD Box Set, the new issue of Mark Paytress´ Bolan biography. Additionally, an excellent one-week Marc Bolan photo exhibition took place at London´s Proud Gallery. In the meantime "The Essential Collection" CD has entered the UK album charts at No. 18. A limited edition version of the hit collection came with a bonus DVD featuring 6 (though mostly edited) songs from the "MARC" shows.
In mid-September 2 new permanent Marc Bolan memorials have been unveiled in London, a bronzen bust at "the tree" near Barnes Common and a second plaque at Golders Green Cemetary. T.Rextasy, supported by Tyrannosaurus Jed played a sold-out show at The Standard Music venue and were supported by Rolan Bolan on "20th Century Boy".
The 4-CD Box-set "20th Century Superstar" at Amazon:
The Ark
With their new album "In Lust We Trust" album which already reached No.1 in Sweden (as expected) the German releases are on the way now: "Calleth You, Cometh I" - the video already is on the VIVA Plus playlist - will finally appear as the first single in October on the continent. More European tour-dates will be announced very soon.

Golden Earring
The 1999 documentary on the band, "Don´t Stop The Show" has been released on DVD this summer. The 108 minutes long film is based on concert recordings, interviews and archive-fillings.
Also, Barry Hay has recorded a duet with André Hazes - a cover version of The Osmonds classic "Crazy Horses" to support the Daniel den Hoed Hospital (AZR-Daniel) Oncologist / Scientific center for cancer research. You can listen to a Real Audio extract from the song here.

Mick Ronson
The first ever biography (256 pages written by "Weird and Gilly") on the legendary guitarist "The Spider With The Platinum Hair" is scheduled for a release on January 27th 2003. The book will feature many interviews with his family members, friends and colleagues (Lou Reed, Ian Hunter, Steve Harley, Chrissie Hynde, Cherry Vanilla etc.


August 2002
Arrows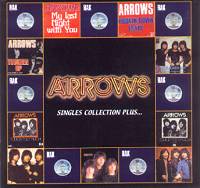 For the first time in the UK the band´s complete output will be released on CD by 7T´s Records at the beginning of September. "The Singles collection Plus..." (GLAM 11CD) includes the A and B sides of their 6 singles plus their one and only album "First Hit". Not only a great release for Arrows fans but also a fantastic opportunity for glam-fans to have every song by the writers and performers of the original version of "I Love Rock´n Roll" and glam classics such as "Touch Too Much" or "Toughen Up". The booklet gives you information on each singles and pictures of the original 7" sleeves and labels. One of the best glam reissues of the year. You can order the Arrows´ "Singles collection Plus..." directly from 7T´s / Cherry Red Records here.

Suede
On September 16th (an important date in many ways) "Positivity", the first single of the new Suede album "A New Morning" will be in the shops. There will be 2 CDs of the singles, both featuring exclusive "b-side" songs which certainly will become very interesting as Suede are well-known for their high quality b-sides. There will also be a DVD with the video for "Positivity", exclusive footage of a recent surprise gig for fans in North London and more. Also, Suede´s tour-schedule has been updated with more European dates added.

Brian Connolly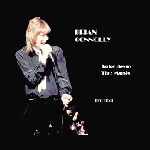 A new collection of Brian´s solo material has been released by Malibu Records. The CD "Take Away The Music" includes 21 tracks from the period 1979 - 1984, after Brian has parted with Sweet. Most of the songs are rarities and collectors items now, so this compilation is a welcome release to bring the songs of this excellent singer to a broader audience.

Marc Bolan & T.Rex

Exactly on the day of the 25th anniversary, September 16th, Universal Music TV will re-release the successful hit compilaton "Marc Bolan & T.Rex: The Essential Collection" from 1995. It will be interesting to see, if it can enter the UK charts again (in ´95 it reached No. 17).
Tracklist: 20th Century Boy, 2. Get It On, 3. Telegram Sam, 4. Ride a White Swan, 5. Jeepster, 6. Hot Love, 7. Children of the Revolution, 8. Metal Guru, 9. I Love To Boogie, 10. Debora, 11. The Groover, 12. Truck On (Tyke), 13. Teenage Dream, 14. New York City, 15. King of the Rumbling Spires, 16. By The Light of the Magical Moon, 17. Summertime Blues, 18. Cosmic Dancer, 19. Light of Love, 20. Dreamy Lady, 21. London Boys, 22. Laser Love, 23. One Inch Rock, 24. Solid Gold Easy Action
"The Essential Collection" 2002 at Amazon:



Good news for North-American Bolan fans as there will be a new greatest hits compilation there, too, entited "20th Century Boy: The Ultimate Collection", out on August 20th and available at Amazon.com:
20th Century Boy: The Ultimate Collection
Tracklist: 1. Debora, 2. One Inch Rock, 3. King Of The Rumbling Spires, 4. By The Light of A Magical Moon, 5. Elemental Child, 6. Ride A White Swan, 7. Summertime Blues, 8. Jewel, 9. Beltane Walk, 10. Hot Love, 11. Get It On (Bang A Gong), 12. There Was A Time / Raw Ramp, 13. Cosmic Dancer, 14. Jeepster, 15. Telegram Sam, 16. Metal Guru, 17. Mystic Lady, 18. The Slider, 19. Children Of The Revolution, 20. Solid Gold Easy Action, 21. 20th Century Boy, 22. Born To Boogie, 23. I Love To Boogie
Iggy Pop
Iggy fans will have to wait for a new album until April 2003. However, waiting won´t become too boring as already this month a new DVD called "Jesus? This Is Iggy" has been released. The Region 2 encoded DVD which is said to be a non-official release includes 15 live songs and is available at Amazon:

Virginia Creeper

This year´s newcomers have launched their own website now. Information on their forthcoming EP "Comfortable In The Pain", from which a new single "Mercy" will be released, too (see our March news). This and more you will find at www.virginiacreeper.net .

7T´s Records
This subsidiary of Cherry Red Records whose latest release is the Arrows collection (see above) probably is the first serious label specializing exclusively on glam-rock re-releases. In the past 7T´s has reissued classics like original albums by the Glitter Band and Showaddywaddy plus excellent compilations of Hello, Kenny, Geordie and Lieutenant Pigeon. Click here to find out more about the label´s catalogue, hopefully there will be lots more great releases by 7T´s in the future.

******** telegram sam: news bits august ********
Les Rita Mitsouko: the French avantgarde-pop duo will release a new album "Evasion" in September, an extract of the title track can be listened to here.
Marilyn Manson: Marilyn will appear alongside Gary Oldman and James Brown in Tony Scott´s short film "Beat The Devil".
Bay City Rollers: former Rollers-member Duncan Faure has a new album out called "Take The Good" which includes 14 songs.
Gavin Friday: Gavin and Maurice Seezer are currently in the studio recording the soundtrack for the Jim Sheridan movie "East Of Harlem" to be released on November 29th.
Nina Hagen: On October 5th the 500 pages and over 1000 pictures - strong photo-book "That´s Why The Lady Is A Punk" written and compiled by Marcel Feige and Nina Hagen will be available at book stores.
The New Concert Season... has just begun: Many new gig dates by Steve Harley, David Bowie, Alice Cooper, Suede, Bay City Rollers and much more as usual at the on tour section

July 2002
The Ark
The Ark´s long-awaited new album "In Lust We Trust" will be released on August 26th. One week earlier their second single "Father Of A Son" will arrive at Swedish shops. There are no tourdates at the moment but The Ark will play a couple of European festivals this summer. The follow-up to their debut album from 2000 will be one of the glam highlights this year, the excellent first single "Calleth You, Cometh I" still is the best glam-single of the year so far.

Marc Bolan News Special
16th September 2002 - the 25th anniversary
25 years after Marc´s tragic death many events will take place in London, here you will find a short overview of the forthcoming activities.

10. - 16. September: a special Marc Bolan photo exhibition with 80 pictures by famous rock photographers will be presented at London´s "Proud Gallery" at 5 Buckingham Street (near Charing Cross).
NEW: 15th September: memorial service and unveiling of a second plaque at Golders Green cemetary at 2.00 pm
15th September: the T.Rextasy gig at "The Standard Music Venue" in Walthamstow (right at the "Blackhorse Lane" tube station) is almost sold out, ca. 100 tickets will be available at the door for those who arrive early. Support act once more will be the excellent Tyrannosaurus Jed. More information at the T.Rextasy website.
16th September: the annual gathering of Bolan Fans from all over the world at Golders Green cemetary. The "Refectory" pub will play T.Rex music in the afternoon, in the evening this year´s "London Bop" party - titled "Billy Super Duper" this time - takes place at the "Klub X-treme" situated next to the Refecory pub. Besides a Bolan disco there will be live performances by John´s Children and many others
?. September: unveiling of a bronzen Marc Bolan bust at "the tree" near Barnes Common, organized by the T.Rex Action Group
there surely will be more events which are still to be confirmed.

anniversary releases
Perhaps the most exciting Bolan release this year is a 4-CD box-set issued by Polydor / Universal in September. Featuring many rare material from Marc´s early recordings 1964 (!) until 1977 plus an extensive booklet the box-set will be a must for all fans.
A little less exciting is the latest reissue of the albums "The Slider", "Tanx", "Zinc Alloy", "Bolan´s Zip Gun", "Futuristic Dragon" and "Dandy In The Underworld" as double-cd sets with the CD2 containing the "alternate" album versions issued by the Edsel label in the nineties. The sets come in attractive multifoldable digipak covers. Already out are "The Slider" and "Futuristic Dragon", the other 4 CD sets will follow on July 29th. There is also a full-page ad in the July issue of Record Collector.
Marc Bolan will also be represented in the bookshops again as 2 previously released books return as heavily re-worked and updated versions: " Bolan: The Rise And Fall Of A 20th Century Superstar" (ISBN: 0711992932) by Mark Paytress and Cliff McLenehan´s "Marc Bolan - A Chronology" (ISBN: 1900924420) will be out in August / September.
marc-bolan.com offline?
For some weeks the website of the "Official Marc Bolan Fan Club" has been down. Officially this is due to technical problems as the website will move to another server. However, controversy has reached new peaks by the Club´s policy to sell original Marc Bolan / T.Rex master tapes via Ebay and later via their website exclusively for fan club members. No one knows how much of this precious material which should not be seperated is "lost" now.

Suzi Quatro
Bad news for Suzi Quatro fans. Her record company has postponed both their new album "Naked Under Leather" and the accompanying single "No Choice". At the moment there is no hint that the CDs will be out in the near future.

GLAM-OU-RAMA
It is no secret that glam-rock is not the genuine style of music you will here in clubs nowadays. Luckily there are occasional exceptions, so here are some good news for the Londoners:
The DJ-set at "GLAM-OU-RAMA" offers a well-balanced mix of both classic glam from i.e. Bowie, T.Rex and current glamrockers Suede, Placebo etc. Further details about the monthly glam night at the Buffalo Bar (near Highbury & Islington tube) you will find at www.glam-ou-rama.co.uk/

******** telegram sam: news bits july ********
Robin Black and the Intergalactic Rock Stars: their single "Some Of You Boys (and most of you girls)" has been remixed in an 80s style. The new versions and the original can be downloaded here for a limited period
Alice Cooper has announced the dates for his world-tour starting this Autumn (see our updated on tour section).
Sparks: Ron and Russell will present their entire forthcoming new album "Lil´ Beethoven" live and many other surprises at one exclusive show: on 19th October at London´s Royal Festival Hall. Visit sparksofficialwebsite.comfor further information

David Bowie: the second single taken from his brilliant "Heathen" album will be "Everyone Says Hi", which certainly is the best choice for a single-release.
---
---