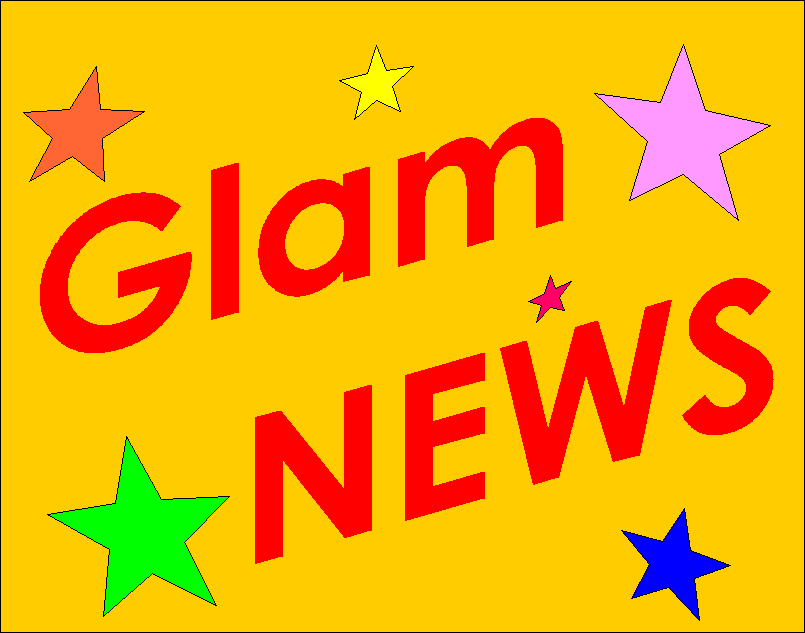 ---
ARCHIVE
---
September 2000
k
Repertoire Records
This reissue label has become a favourite with its fantastic re-releases that come out every month, in August we wrote about the Arrows compilation. This months highlights without doubt is a new "The Best Of Sparks" compilation which comes in a great artwork, features a ten page booklet containing a short-bio, interesting infos on Sparks European chart results and many rare pictures.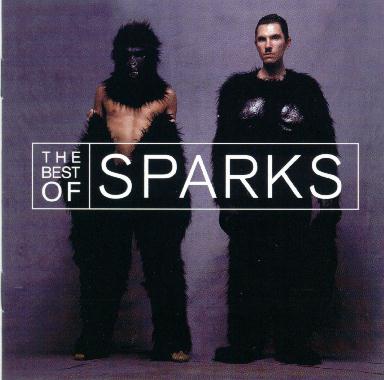 The track list is a bit unusual, especially its running order, but still an interesting release:

1. This Town Ain´t Big Enough For Both Of Us 3.06 2. Amateur Hour 3.32 3. A Big Surprise 3.40 4. Funny Face 3.25 5. Beat The Clock 3.49 6. La Dolce Vita 3.50 7. The Number One Song In Heaven3.55 8. Tryouts For The Human Race 3.20 9. When I´m With You 4.04 10. Young Girls 3.53 11. I Predict 2.54 12. Cool Places 3.25 13. Tips For Teens 3.33 14. Eaten By The Monster Of Love 2.59 15. All You Ever Think About Is Sex 3.33 16. Pretending To Be Drunk 3.40 17. Angst In My Pants 3.26 18. Sextown U.S.A. 2.59 19. When I´m With You (instrumental version) 3.44 20. Girl From Germany 3.30 21. Wonder Girl 2.18


Repertoire also have added T.Rex to its catalogue now, starting with digipak reissues of "The Slider", "Tanx" and "Zinc Alloy" which like the Edsel versions feature bonus tracks.

Marc Bolan / T.Rex

A new film Billy Elliot by United International Pictures will be premiered on 27th September at London´s West End. The film that features many T.Rex songs is about a young boy who is a Marc Bolan fan. T.Rextasy will play a special gig at the premier party, also there are many well known faces from the Bolan scene expected to attend.

September 18th is the release date of a new cover version of "Get It On" by the rap band "Bus Stop".

Marilyn Manson

The new MM album "Holy Wood (In The Shadow Of The Valley Of Death)" that will be out in October (see earlier news) will contain the song "Disposable Teens" which is meant to be a "tribute" to Gary Glitter. We doubt that Gary will appreciate this honour :-)

Steve Harley

Steve´s solo albums "Hobo With A Grin" and "The Candidate " are available for the first time on CD now. Especially "Hobo" is of interest as it features Marc Bolan on guitar on "Amerika The Brave" and backing vocals by Gloria Jones on some of the songs. Meanwhile you can download 2 extracts of his new song "A Friend For Life" from the official Steve Harley website.

August 2000

Arrows

For the first time an Arrows compilation has been issued by the German reissue label Repertoire featuring songs from their entire career and of course it includes the hits "Touch Too Much" and "Toughen Up". Also Pete Phipps and Dave Glover have been busy working with Alan Merrill who actually is currently working on a new project.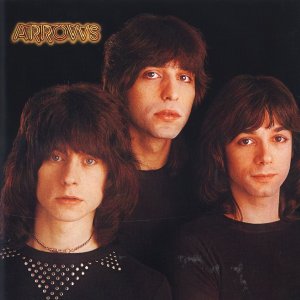 Tracklist:
1. Once Upon A Time
2. First Hit
3. Thanks
4. What´s Come Between Us
5. Boogiest Band In Town
6. Don´t Worry ´Bout Love
7. Let Me Love You
8. Feelin´ This Way
9. Love Child
10. Love Is Sexy
11. Gotta Be Near You
12. Touch Too Much
13. We Can Make It Together
14. Toughen Up
15. Diesel Locomotive Dancer
16. My Last Night With You
17. Movin´ Next Door To You
18. I Love Rock´n Roll
19. Broken Down Heart
20. Hard Hearted
21. My World Is Turning On Love
Sparks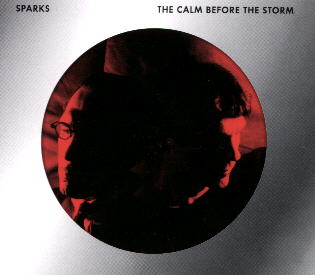 This August years of endless waiting will end. "Balls" is the album of the year!!! Release dates differ slightly (August 22 in the U.S. and Japan, August 28 in the U.K. and Germany) while the single "The Calm Before The Storm" - one of the best Sparks singles ever and could become a huge hit worldwide - will be out on August 7th in Germany and August 21st in the UK. Sparks are currently very visible in Europe media-wise, for all the infos and news about forthcoming concerts please check SparksOfficialWebsite.com.
Warning: non of this will be glamrock! (but First Class Pop !!!)
The Sweet
Andy Scott´s Sweet are currently recording a new album, one already finished song is called "Sweetlife" and you can download an extract of it here.
Steve Harley
Steve´s new song "A Friend For Life" already has been played on British radio and there are negotiations going on with a major record company, so lets hope there will be new Steve Harley recordings available in the not too distant future.
David Bowie
The new single "Seven" is out now and especially the Marius de Vries mix turns out to be a winner while the version done by Beck sounds a little lame.
The release of "Bowie At The Beeb 1968 - 1972" is coming nearer (expected release date: September 25) and more details about this 2 CD-set came through as well, you can check the full tracklists here. There will be a third limited edition CD as well featuring performances from Bowie´s recent BBC Broadcasting special.
Marilyn Manson
Now we have the release-date, on October 24th their new album titled "Holy Wood (In The Shadow Of The Valley Of Death)" will see the light of day. The following is a tentative tracklist:
"Cruci-Fiction in Space", "The Love Song", "Disposable Teens", Target Audience (Narcissus Narcosis)", "President Dead", "The Fight Song", "The Nobodies", "A Place In The Dirt", "The Death Song", "Burning Flag", "Lamb Of God", "In The Shadow Of The Valley Of Death", "Coma Black", "Eden Eye", "The Apple Of Discord".
Sigue Sigue Sputnik
This month´s update on the proceedings of the new album "Pirate Space" : The Sputniks currently are in a London studio remixing possible singles, the album will contain 12 all new tracks incl. "CyberthieFF", "Up 4 It", "Spaced Out", "Welcome 2 the 21st Century". In the meantime EMI are preparing an A & B sides Singles collection.
Nina Hagen
"Om Gottes Willen" is the title of a film directed by Nina Hagen and Catrin Schmitt. It is a documentary about Nina´s experiences in India. Premieres will be at various film festivals at the following dates and places:
Premiere: 53 Festival Internationale Del Film Locarno:
Kino Palavido Sony - Muralto, 09.08.2000, 22:00
Kino Palavido Sony - Muralto, 10.08.2000, 11:30
Kino Palavido Sony - Muralto, 11.08.2000, 16:30
Hamburg Film Fest (25. 09. - 01.10.2000)
July 2000
Sparks
With the start of SparksOfficialWebsite.com so many exciting news came up that it is hard to reduce it to the most important topics here. Of course everyone did expect a release-date for the new Sparks album "Balls", and here it is: "Balls" will be out on August 21/22 worldwide (which means North - America, U.K., Germany and Japan at the moment). A few weeks earlier the single "The Calm Before The Storm" will be out in Europe (August 14th in the UK, approx. end of July in Germany). There will also be a live DVD featuring last year´s London concert available in August.
Sparks will play more live gigs this year, so far 2 shows in California (25./26. August) and another return to London´s Shepherds Bush Empire (1st September) are confirmed so far. Further shows (nothing confirmed yet) are planned for the European continent and Japan.

Gavin Friday
Gavin is currently recording his 4th album. The follow-up to 1995´s "Shag Tobacco" is said to become more Irish influenced.
David Bowie
Release date for the new single "Seven" in the UK will be July 17th. There will be remixes by Beck and Marius De Vries (BTW: no relation to Tony Defries ! :-) as well as Bowie´s original demo version.
Haysi Fantayzee
Finally H. F.´s only album, the classic "Battle Hymns For Children Singing" is available again, now on CD for the first time. The 12" versions and other single versions are also included as bonus tracks making it an excellent re-release. You can order it at Amazon.
Here is the full tracklisting:
1. Shiny Shiny
2. I Lost My Dodi
3. More Money
4. Jimmy Jive Jive
5. Sabres Of Paradise
6. Sister Friction
7. Shoofly Love
8. Chizoola
9. John Wayne Is Big Leggy
10. Here Comes The Beast
11. Holy Joe - (bonus track)
12. Okay Big Daddy - (bonus track)
13. John Wayne Is Big Leggy - (Groovy Long remix, bonus track)
14. Holy Joe - (12" single remix, bonus track)
15. Shiny Shiny - (dance remix, bonus track)
16. Shiny Shiny - (Bon Temps remix, bonus track)
17. Sister Friction - (12" single remix, bonus track)

Steve Harley
At the moment Steve is spending time in a digital recording studio in Herefordshire to record the new song "A Friend For Life" he played on many live gigs this year.
---
---
HOME