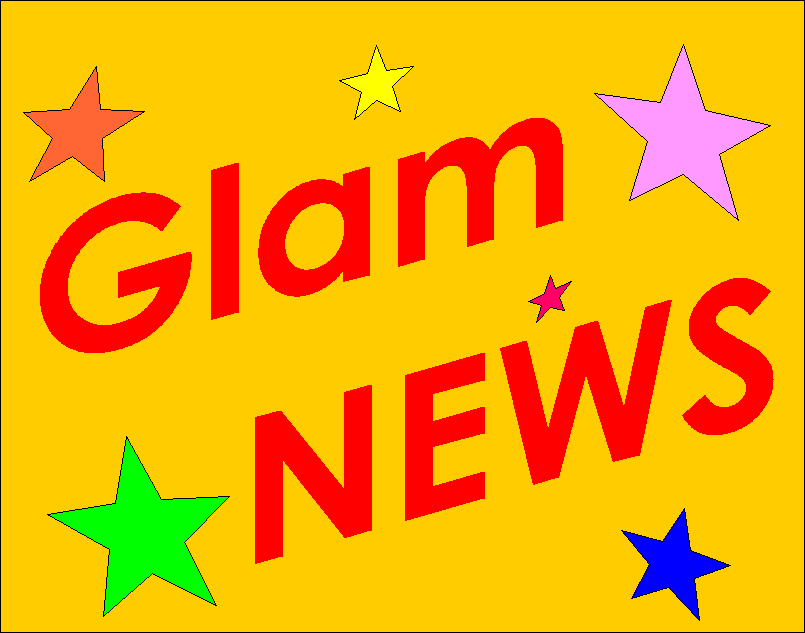 ---
ARCHIVE
---
June 2002
Slade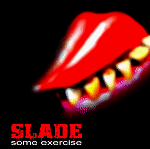 Slade´s first new single in many years, "Some Exercise", freshly recorded in May 2002 will be released shortly by major label Virgin Records! The 3-track CD-single will feature a radio version, a dance mix and "H´s mix".

Placebo
The next couple of months Placebo will spend most of the time in studio to record their 4th album. With top producer Jim Abbiss they have professional assistance, before Placebo Jim worked with Bjork, U.N.K.L.E., Sneaker Pimps, Kylie Minogue and others. Though there is no title for the album yet, a few songtitles are known so far: "Protect me", "Special Needs", "Multiply", "Fade Out", "Cavity Search" and "English Summer Rain".

T.Rex
"The T.Rex Wax Co. Singles - A´s and B´s 1972-77" is the beginning of a new series of Marc Bolan & T.Rex releases by Edsel Records. Although there is no surprise on this new concept-compilation including all Singles from 1972 ("Telegram Sam") to 1977 ("Celebrate Summer") this double CD is nicely packaged with sleeve notes to every track and comes in a slipcase.
As the booklet reveals all albums from "The Slider" to "Dandy In The Underworld" will be reissued once again - which is no real surprise in the anniversary year - as double CD sets, CDs1 featuring the original album and the single tracks of the year and CDs2 the alternative albums with demos, studio outtakes - all released before, too.
T.Rex Wax Co. Singles at Amazon:
Marilyn Manson
The recording of the new album "The Golden Age Of Grotesque" is almost completed and features a new line-up. Long-time member Twiggy Ramirez has left the band, the new Marilyn Manson bassist is Tim Skold. The album release is expected for Autumn on Interscope Records.
In The meantime Marilyn Manson will play a part in the movie "Party Monster" which is currently filmed in New York.

Junk-shop Glam
Within just one month a lot of activities took place at the pages of our friends at the 70´s Invasion. It is safe to say that they have created the most comprehensive documentary on rare and forgotten glam singles, the so-called "Junk-shop Glam", having found an unexpected new popularity recently. Already categorized in several chapters you find masses of information on : Junk-shop Glam, Glitterrock and the introduction. That not enough, check them out frequently for further pages there very soon.

******** telegram sam: news bits june ********
Suede: the new album will be called "A New Morning", the UK tourdates have been announced already (see our on tour section). A European tour will take place in October
Sailor: a new live album, "Live In Berlin" will be released shortly by Angel Air Records.
May 2002
Sweet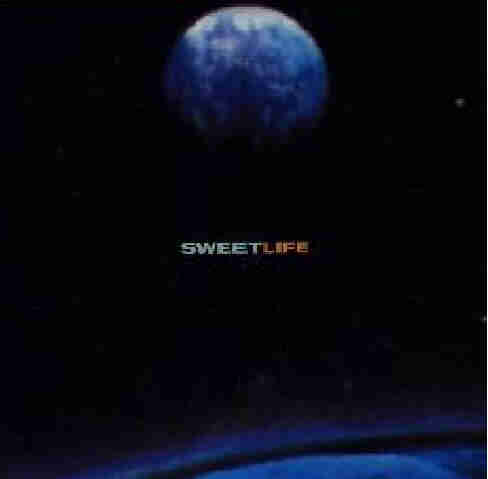 Finally the long awaited new Andy Scott´s Sweet album "Sweetlife" has been released in the UK at the end of April. There is a special Sweetlife page now at the official Sweet website with all the album details (tracklist, track snippets and fan reviews on each track) and also a very own website for the album here.
The new Sweet album at Amazon.de:
David Bowie


At the moment news-updates on David´s forthcoming album "Heathen" (see April news) arrive daily from the various Bowie websites. There will be a special limited edition (Japanese import) with a bonus disc.
The first single will be "Slow Burn", which certainly is not his most exciting single. In fact it sounds very typically 1979/80 Bowie and could easily be a Lodger or Scary Monsters outtake. However, it is said that the single is not representative for the entire album.
The various European and American formats of the single offer a great value for money as they contain numerous "real b-side tracks", both Heathen session outtakes and songs from the unreleased "Toy" album.
You can make your own mind listening to a real audio version of "Slow Burn" here.
Meanwhile a lot of new concert dates are now in the massively updated on tour section.
David Bowie´s new album "Heathen" at Amazon:
Special limited "Heathen" edition with bonus disc at Amazon:
"Slow Burn" at Amazon:
Ziggy Stardust - 30th anniversary special edition



Celebrating the 30th anniversary of Bowie´s glam masterpiece a new 2 CD edition of the classic will be released by EMI on July 1st.
Tracklist of CD2:
1 Moonage Daydream (Arnold Corns version)
2 Hang On To Yourself (Arnold Corns version)
3 Lady Stardust (Demo)
4 Ziggy Stardust (Demo)
5 John, I'm Only Dancing
6 Velvet Goldmine
7 Holy Holy
8 Port Of Amsterdam
9 The Supermen
10 Round And Round
11 Sweet Head (Outtake - Take 5)
12 Moonage Daydream (Alan Moulder Mix)
The set will come in a special packaging with extensive sleeve notes and many rare photos.
Check the excellent 5years.com website specializing on the album for further details and updates of this release. That not enough, there probably will be Ziggy related DVD releases in the near future, both the D.A. Pennebaker concert movie (so far only available in the United States) in restored form and a completely new one containing rare concert footage filmed by Mick Rock.
After last year´s T.Rex Electric Warrior 30th anniversary edition and the excellent Alice Cooper re-releases of "Billion Dollar Babies" and most recently "Welcome To My Nightmare" there now seems to be a new trend for deluxe reissues of classic albums. Hopefully there will be lots more in the future, i.e. we demand a 2004 special edition of Sparks´ "Kimono My House", to name just one.
Ziggy Stardust special 30th anniversary deluxe edition at Amazon:
Steve Harley
With securing the most attractive URL www.steveharley.com the official website has started a complete new relaunch presenting the contents in a more clearly structured way.
As a special treat there will be a live chat with Steve on Saturday, May 18th at 6 pm UK time / 7 pm CET.

Roxy Music

While there are no further Roxy concerts planned at the moment (though Bryan Ferry´s extensive "Frantic" world-tour is on the way, please check our tour page) one of last year´s remarkable shows has been captured for a brand new DVD release. "Roxy Music Live At The Apollo" (Region 2 - Europe, Middle East and Japan only) will be out this month in the UK, in Germany in the first week of June. The DVD features the complete Hammersmith Apollo concert (20 songs) plus 20 minutes bonus documentary footage.
The new Roxy Music live DVD at Amazon:
Original 70s Roxy footage from the Musikladen appearances 1973/74 is now available on a new audio/video CD entitled "Reflection", published by re-issue label NMC (Catalogue Number Pilot 120). Roxy Music captured live for German TV in the early seventies. This specially priced 2 disc set pulls together all the material originally released on Valentine and Vintage. Both these discs are to be deleted.Each disc contains the full enhanced section which includes the full video performances of each song taken from the "Beat Club" shows. Includes new artwork, informative booklet and interview with Phil Manzanera.
Disc One:
Do The Strand - Street Life - In Every Dream Home A Heartache - Remake Remodel - All I Want Is You - Virginia Plain
Disc Two:
Out Of The Blue - Psalm - If It Takes All Night - Editions Of You - A Hard Rain's A-Gonna Fall Roxy Music - Reflection
Roxy Music´s "Reflection" at Amazon:
Junk-shop glam
Following a brilliant article in the January issue of Record Collector there seems to be a strong new interest in rare 70s novelty glam singles. Since then there has been another article published by The Guardian and the 70s Invasion website has started a new special page here.

Ch-ch-ch-ch changes... at glam-rock.de
Some of you will have noticed a lot of activity at glam-rock.de apart from the usual monthly news and concert dates, so here is a brief summary:
At the beginning of April the website has completely moved to a new more reliable server (goodbye AOL!), the pages should open faster now
glam-rock.de has started the now popular partnerships with Amazon (USA, UK and Germany), so whenever possible you will find direct links where you can buy the latest glam releases presented in our news etc. Of course there will always be other links or addresses published, too, if - especially rare - items are not featured in the Amazon catalogue.
Many sub-pages have been updated recently, new links are added weekly now (also thanks to your kind help). There is even a new band-page for "The Ark", the big glam-hope for the future. With a new international official website and many other Ark homepages appearing this was very overdue.
Finally there is this month´s premiere for the brand new feature "Releases", presenting the important glam CD, DVD, vinyl etc. releases of each year. Starting with 2002 this section will be augmented constantly, hopefully with the addition of one year per month, going back to 1970. We hope to achieve at least 1995 until the end of the year.
******** telegram sam: news bits may ********
Placebo: Brian Molko appears on the new single "Carbon Kid" from the Alpinestars
Iggy Pop: currently in Los Angeles Iggy has started recording a new album which will be released at the end of the year or in early 2003.
Ian Hunter: Ian´s 1977 album "Overnight Angels" has been re-issued in the UK as part of the SONY Rewind series. The CD is remastered and includes the bonus track "England Rocks"
Mickey Finn´s T.Rex: there are plans for a live DVD "Back In Business" to appear this year
Freddie Mercury Tribute Concert: one of the most impressive live events of the 90s will be out on a double-DVD set this month
Scumfrog: the DJ has released a cover version of David Bowie´s 1984 hit "Loving The Alien" on Positiva Records

April 2002
Marc Bolan

So far not much has happened officially in the first quarter of the 25th anniversary year. Normally you won´t read much about bootlegs on this website but when something sensational like "Marc Bolan´s Pure Magic - The Soul Recordings" turns up it is time for an exception. Currently in circulation at record fairs is this well-compiled collection of Marc Bolan´s most soul-influenced recordings, many of them never heard before. The CD features Marc´s collaborations with Gloria Jones, Pat Hall and for the first time material of the formerly mysterious sessions with Richard Jones, but also the more "souly" T.Rex tracks from the "Bolan´s Zip Gun" and "Futuristic Dragon" periods. The highlights are 4 songs by Richard Jones (Gloria´s brother who sadly died last year). 3 of them are strong soul ballads, a little bit reminiscent of Barry White plus the smashing "Lovin´ You" which many fans knew before as "Walking Through That Door". For the first time this what could have been a very successful single at the time appears in top sound quality - which is due to the excellent remastering of the entire material of this album.
Once again the diversity of Marc´s talent is presented impressively and after the Pat Hall material released by Edsel a few years ago this CD is another proof that Marc discovered soul music before David did.
Though the booklet is kept rather basic (4 pages) it probably contains all the available background information of the various recordings plus some exclusive photos of Gloria and Richard Jones and Pat Hall. "Pure Magic" though it is a bootleg is a carefully put-together collection that upstages many recent official Bolan releases soundwise not only is a must for every Bolan fan but also a wonderful tribute to the late Richard Jones.

David Bowie

The new Bowie album "Heathen", produced by Tony Visconti with appearances by Pete Townshend and Dave Grohl is scheduled for a June 11th release. The 25th David Bowie album will be the first on his own new ISO label will be distributed by Columbia.
The album will feature the new songs 'Sunday', 'Slow Burn', 'I Would Be Your Slave', 'Afraid', 'Marching', 'Wood Jackson', '5:15 The Angels Have Gone', 'A Better Future','Heathen', 'Slip Away', and 'Everyone Says Hi'.

Suzi Quatro
This year sees the release of a brandnew Suzi Quatro album in the UK: "Naked Under Leather". The CD might be preceeded by a single called "No Choice", for which a video clip is planned. More infos on Suzi´s new releases and tour dates you will find at her official website.

Slade
Slade IIare planning to record a new album. As the Bak ´ome website reports, two new tracks, "End Of The World" and "Take Me Home" are already completed, one of them will appear on a World Trade Center tribute sampler. There are even rumours of a new record deal for Slade II with Virgin Records.

Suede
The recording of the yet untitled new album is completed now and will be mastered at the beginning of May. The release expected for September will be the first Suede album on their new UK label Epic. There are no concrete plans for a tour yet but Suede might appear at some summer festivals, already confirmed is a festival in Denmark (see our live section). Also the band has been asked by David Bowie to play at this year´s Meltdown festival which is still to be put together.

Showaddywaddy
In conjunction with their theatre shows Showaddywaddy will release their new album "Hey Rock´n Roll" very soon. Among the massive 30 songs the CD will include the tracks "Peter Gunn", "FBI", "Chantilly Lace", "Rock Around The Clock", "Weekend", "Somethin´ Else", "Tell Laura I Love Her" and "Runaround Sue".
The first 1000 copies are exclusively available from www.showaddywaddy.net at the price of £ 9,99.

******** telegram sam: news bits april ********
Iggy Pop: a 5 CD "Raw Power Sessions" box set will be released by Bowie´s ISO label this year
Hello: recently the official Hello website has been launched at www.helloband.co.uk .
Robin Black and the Intergalactic Rockstars: shortly after their new album "Planet Fame" there will be another new single: A short extract of "Some Of You Boys (And Most Of You Girls)" can be heard here.
Marc Bolan: a new remastered CD reissue of Marc´s early solo collection "The Beginning Of Doves" featuring bonus tracks has been released by Sanctuary records on April 15th.
Bryan Ferry: Bryan will present his new solo album "Frantic" live over the next months, please check our live page.

Pulp: the cover of their current single "Bad Cover Versions" was shot at London´s Heddon Street, the original site of the "Ziggy Stardust" cover photo. The accompanying video features impersonators of David Bowie and many other popstars.
---
---