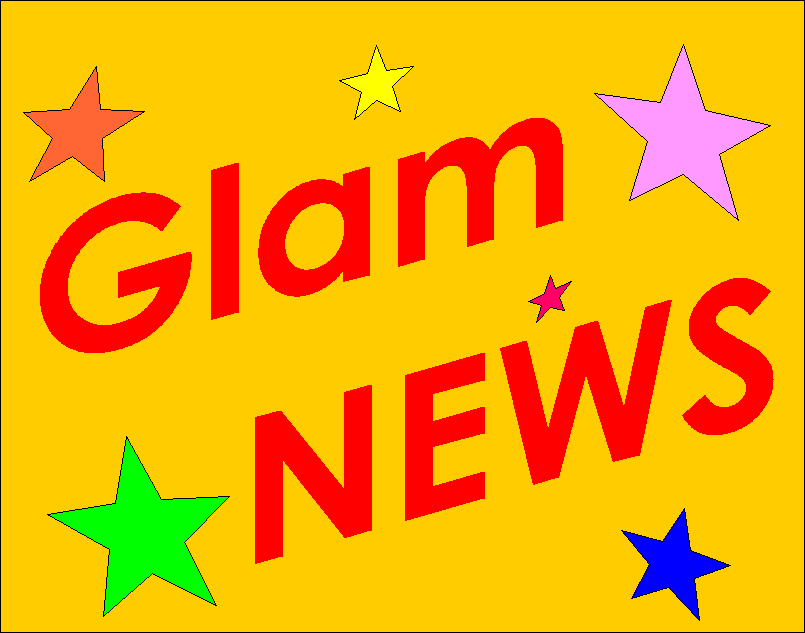 ---
ARCHIVE
---
June 2001
T.Rex
Besides the highly anticipated "Shadowhead" release (see earlier news) there are 2 more interesting new T.Rex CDs available:

"Uncaged" (NMC Pilot 73) is a fine collection of all T.Rex appearances at the German Beat Club and later-known Musikladen TV shows. Contrary to the American T.Rex/Roxy Music double-feature DVD released a few years ago this enhanced CD also includes "Baby Strange" and "Buick McKane" which were never broadcasted around the time they were recorded. With an extensive multifoldable booklet including many rare photos and a retrospective written by Bill Legend this one is a very recommended release.

Various artists such as members of M People, Mungo Jerry, Pilot but also Danielz from T.Rextasy (awfully misspelled on the cover...) are among the contributors to this collection of Bolan covers entitled "Legacy - The Music Of Marc Bolan & T.Rex". All new interpretations are kept relatively close to the originals on this UK release on Anagram / Cleopatra / Cherry Red records (CDM GRAM 143). The artwork which owes a lot to Nico´s "Camera Obscura" album from 1985 is slightly misleading, at first sight it looks like a genuine Bolan / T.Rex release.

Schock

"Von Dir" (Zeitbombe/Indigo 0534-2) is the first single taken from Schock´s debut album "Erwacht". Some say the album sounds a bit like a German cross between Marilyn Manson and HIM. Actually, despite creating a new unnecessary cliche Schock´s frontman Ertmer is indeed similarly charismatic as Mr. Brian Warner and Ville Valo. The new single contains 3 versions of "Von Dir" (the album version plus two new more poppy remixes) and 2 previously unreleased tracks from the early Schock - days. For more information visit Schock´s website www.schockline.de


David Bowie
Talking of tribute albums (see T.Rex above) David Bowie has recorded a version of the Who classic "Pictures Of Lily" for the American Who tribute album "Substitute - The Songs of the Who" which will be released on EAR Records on June 12th. Other artists appearing on this album are Sheryl Crow, Cast, Ocean Colour Scene, Paul Weller, Pearl Jam, Stereophonics and more.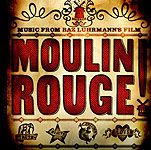 Already available is the "Moulin Rouge" soundtrack we told you about in March/April with the highlights "Nature Boy" (which comes in 2 versions: the first Bowie solo, the second a Bowie/Massive Attack duet), the Bono/Gavin Friday duet "Children Of The Revolution" and a cover of Bowie´s "Diamond Dogs" by Beck.
However, the release of the forthcoming "TOY" album has been delayed towards late summer.

Sweet
Sweet fans should keep an eye on the developments at www.thesweet.u-net.com where a soon-to-come live webchat with Andy Scott is announced. That not being enough, on Monday, August 27th Andy will host a 1 or 2 hour radio show for BBC Radio Wiltshire local radio. Check the aforementioned website for further details.

May 2001
Sweety Glitter & The Sweethearts
The band is currently on tour in Germany, all dates are listed on their website.

Showaddywaddy
Cherry Red records is going to reissue the album "Step Two". The CD will include the bonus tracks "Hey Mr. Christmas" and "Rock´n Roll Man".

T.Rex

Release date for "Shadowhead" will be June 21st. The CD pressed by Teichiku Records/Japan features previously unreleased session takes, working and masterv versions of numerous Bolan classics. It can be ordered from
THUNDERWING PRODUCTIONS LTD.
P.O. BOX 19051
London N7 0WX
England
More details and a full tracklist you will find at the Thunderwing website.

Iggy Pop
The new Iggy Pop album "Beat ´Em Up" which was recorded in Miami Beach last winter will be out on June 18th by Virgin Records America. Tracks of Iggy´s 16th album are Mask, Jerk, L.O.S.T., Death Is Certain, Howl, Go For The Throat, Football, Weasels, Savior, Drink New Blood, Beat 'Em Up, It's All Shit, Talking Snake, Ugliness, V.I.P.
Currently on an extensive U.S. tour Iggy will play a couple of European festivals during summer.


April 2001
Jobriath
Here are some really good news for all Jobriath fans: After decades of waiting the 2 Jobriath albums will be reissued by Rhino Records on CD this summer. Both releases will include bonus tracks though at this moment we do not know if these are songs from the aborted third album or something else. "Jobriath" and "Creatures Of The Street" are musts for every fan of pretentious glam rock.

Schoolbus Bullies
This glam-rock´n roll band from L.A. band is about to release their forthcoming new album "Lookin´ Fo´ Action". All details plus soundfiles and much more you will find on their official website.

T.Rex
Probably the best T.Rex release of 2001 will be out this month. "Shadowhead" is the follow-up to last year´s "bump´n grind" by Thunderwing records. Last month we already told you about the David Bowie/Massive Attack duet for the forthcoming movie Moulin Rouge. The latest contribution for this film will be a version of "Children Of The Revolution" by no other than Gavin Friday, Maurice Seezer and U2´s Bono.
Mitsubishi is currently using "20th Century Boy" in a couple of car ads on U.S. television.

Roxy Music
The dates of the forthcoming Roxy Music world tour can be found at the Roxyrama website.

---
---
HOME