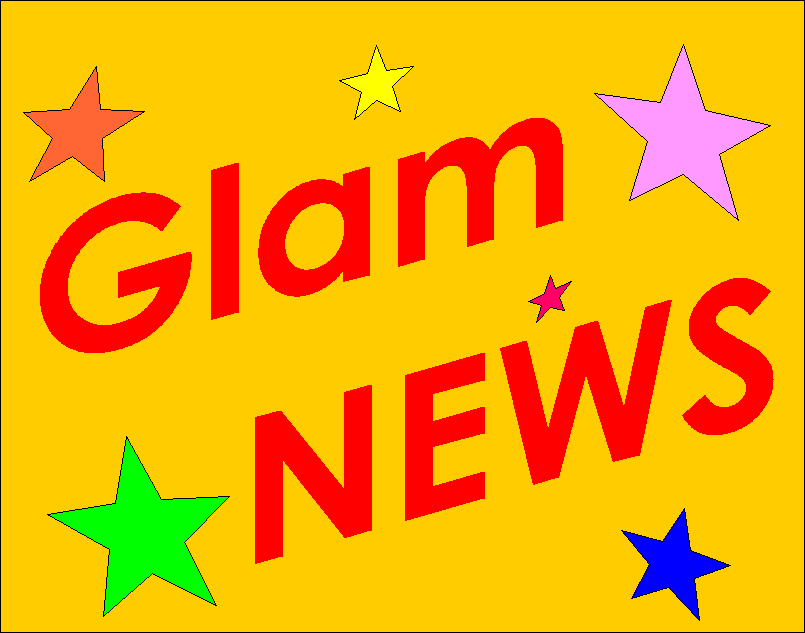 ---
ARCHIVE
---
March 2002
Virginia Creeper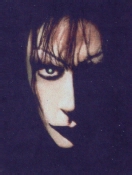 This one is to be played at maximum volume! The single "Hot Child In The City" is a stunning debut from Virginia Creeper. Rarely cover versions can match the original but in this case the N.Y. industrial glam band turned the Nick Gilder classic into a powerful glam smash without sounding dated. Who needs The Strokes? Notice the clever effects on the vocals on our single of the month. The second song, the self-penned "Crazy Boy" is a piece of pure glam-metal that grows after repetitive listening.
With such a variety already on this 2-track CD single we are curiously waiting for the forthcoming album "Comfortable In The Pain" which will be preceeded by a second single entitled "Mercy".
For more information on Virginia Creeper and the "Hot Child In The City" release please write to:
Virginia Creeper, P.O. Box 371, Farmingville, New York 11738, U.S.A.

Jet
Out now is "Music For The Herd Of Herring", a selection of live versions of Jet, Johns Children and Radio Stars classics recorded during the recent tours of the various bands including Andy Ellision, Martin Gordon and Chris Townson (and more). Additionally included are great live versions of the Trevor White / Jook single "Crazy Kids" plus a cover version of Sparks´ "Barbecutie". After the excellent double CD reissue of the Jet album 2 years ago (see our news archive) another absolute must for fans of the Marc Bolan and Sparks related bands whose live performances are available on CD now in brilliant sound quality for the first time. Released only in Japan on Captain Trip Records so far you can order the album from Martin Gordon´s website.

Marilyn Manson

The new Marilyn Manson single, a cover version of the Gloria Jones / Soft Cell classic "Tainted Love" is out now on 3 different MCDs. Having been nominated NME´s "single of the week" already "Tainted Love" is destined to hit the charts once more.
Despite the new single Marilyn Manson music is part of several current soundtracks, i.e. "Resident Evil", "From Hell" plus "Tainted Love" is featured in "Not Another Teen Movie".
That not being enough, there will be a live DVD including footage from last year´s gig at the L.A. Grand Olympic Auditorium to be released this year.
Marilyn Manson´s Tainted Love at Amazon:
The Sweet
It has been a long time since we have heard anything about the forthcoming album "Sweetlife" by Andy Scott´s Sweet. However there will be a very special Sweet event fans should not miss on Saturday 13th April at The Black Swan in Devizes, Wiltshire U.K. The album will be played in full length at 3.00 pm for the first time. Later Andy will appear there with the first 100 copies of the album for an autograph signing session. Among other things there will be a presentation of very rare Sweet video footage, too. Tickets should be securd early as they will be limited to 70 are priced at £15.00 and are available from
Kevin Smith, 5 Culvers Close, Keynsham, Bristol,BS31 2FG, UK
More infos at www.thesweet.com.

Sigue Sigue Sputnik
While their in-between tribute album "Blak Elvis" is available now the band is busily recording their next studio album which will include 12 brand new songs. A few songtitles emerged already: "Mickey Mouse is going to Hell", "What Sputnik wants", "Original Freekster" and "Super Sputnik World". Some of them very likely will be heard at forthcoming Sputnik live gigs.

Alan Merrill (The Arrows)

Alan Merrill, the Arrows´ original singer has released a new solo album entitled "Cupid Deranged" featuring 21 songs. Apart from 70's classics "I love rock n roll", "Automatic pilot", "Touch too much", "When the night comes", "Sands of time" and "My last night with you" there also will be previously unrecorded compositions of his own. You will find more information at www.alanmerrill.com.

******** telegram sam: news bits march ********
Roy Wood: Renessaince´s "Tuscany" album from 1998 featuring Roy on 4 of the 10 tracks and previously only available in Japan has been released in the UK on the Giant Electric Pea label now
Gary Glitter: at the moment there are plans for a DVD release including most of Gary´s video clips
Robin Black and the Intergalactic Rockstars: their new album "Planet Fame" produced by Moe Berg and Garth Richardson (who previously worked for Rage Against The Machine) is out now
Sparks: Island Records in Japan have reissued the glam-era albums "Kimono My House", "Propaganda", "Indiscreet" and "Big Beat" once more as part of their "British Rock Legend - Modern Pop Part 1" series - this time packaged in very collactable miniature vinyl-style cardboard album covers with miniature dust sleeves to hold the CDs
David Bowie: David is reported to appear at this year´s Montreux Jazz Festival in July
Bryan Ferry: his new solo single is a cover of the Bob Dylan classic "It´s All Over Now Baby Blue" (out in the first week of April) taken from his forthcoming album "Frantic" (release date: April 15th).

February 2002
Mick Tucker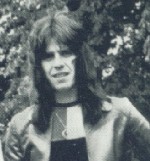 This month became very sad, not only for Sweet fans when Mick Tucker died on February 14th after a long illness. Music has lost one of its finest drummers of all time. There is a special tribute page at www.thesweet.com.

The Ark
The new Ark single is called "Calleth You, Cometh I" and a true masterpiece and a must for all glamrock fans, perhaps already even the glam - single of the year !?! Featuring a catchy melody in Ark-style and glorious arrangements the song very likely will become the next No.1 for The Ark in Sweden and hopefully score the international charts, too. The MCD will be backed with another new song, "Power To Change".

Alice Cooper
Signs are there that Alice will celebrate a massive success with "School´s Out" again next summer. He will record a new version of the classic as a duet with A*Teens, a teen-band which has achieved fame with their chart-topping cover-versions of ABBA songs recently. For some this seems to be the most shocking news Alice Cooper has come up with in ages but on the other hand his good humour is known very well and the initial idea as such sounds funny and interesting.

Sailor
Sailor have a new limited edition single out now. "Estepona" which was written by Phil Pickett is exclusively available from:
SailorClub
Suite 430, 266 Banbury Road
Summertown, Oxford OX2 7DL
UK
The price of 15 Euro includes postage and packing.

******** telegram sam: news bits february ********
David Bowie: During his appearance at the Tibet House Benefit concert Bowie performed "Space Oddity" and a brand new song called "I Would Be Your Slave". Bowie´s Band included Tony Visconti, Adam Yauch, Philip Glass, Sterling Campbell and the Kronos Quartet
Roxy Music: despite Bryan Ferry´s forthcoming solo album "Frantic" there will be more Roxy concerts this year
Record Collector: the January issue of the famous magazine featured an excellent article on lost glam rarities, such as singles from Brett Smiley, Iron Virgin, Jook and more

January 2002
Suede
The band returned to their studio this month to continue recording their 5th album which will be produced by Stephen Street who already worked for Blur, The Smiths, The Cranberries to name but few. At the moment the release which probably will contain 10 or 11 new songs is targeted for autumn so fans have to be patient once more.
However, there is one preview available with the "Lost in TV" DVD which features the "hidden" brandnew Suede song "Positivity" as an unfinished studio outtake in the "on the couch" section. To watch and hear this track you need to push the "play" button right at the moment the band has completely left the room during "Stay Together".

Sparks
Ron and Russell have completed work on their 19th album which is said to feature 9 lenghty songs. Though no concrete release date has been announced so far it is expected to hit the shops during the second part of the summer when the band wants to perform live again.

The Ark

Like Suede Sweden´s finest glam band returned to the recording studio. Their second album already might be available in spring.
Meanwhile the successful debut "We Are The Ark" is still doing well outside Sweden, too, with the video for "Let Your Body Decide" has received a solid rotation on German music channels Viva and Viva plus since last November. The german release of the single is now scheduled for the second week of February.

Adam Ant
Adam Ant who is supposed to headline an 80s tour in April together with artists like Belinda Carlisle, Toyah, ABC, Howard Jones and others made dismaying news this months.The 47 years-old singer has been commited in a mental hospital after having been arrested by the police in Camden Town for the second time in two days (the first time he is said to have taken up a gun in a pub). Ant managed to call "The Sun" from the hospital and declared that he was "not mad" but a victim of conspiracy.

Dr. Robert

The former Blow Monkeys singer who already has an impressive solo catalogue will release the new single "Blue Skies", taken from his current album "Birds Gotta Fly"on February 18th. Following the release Dr. Robert will go on a six-dates UK tour (see our tour date section). The album and the CD single are available via www.drrobert.net or Amazon:
Dr. Robert´s "Birds Gotta Fly" at Amazon:
******** telegram sam: news bits january ********
Gary Glitter: Until the end of 2001 Gary Glitter´s new album "ON" has sold over 4.000 copies. It can be ordered via the new website www.glitterworld.com.
Alice Cooper: after last year´s deluxe edition of "Billion Dollar Babies" Rhino Records will release an expanded and remastered "Welcome To My Nightmare" set on March 19th.
Schoolbus Bullies: the L.A. glam band has started work on a video for "Queens Of Cool" and plan to record a new album.
---
---