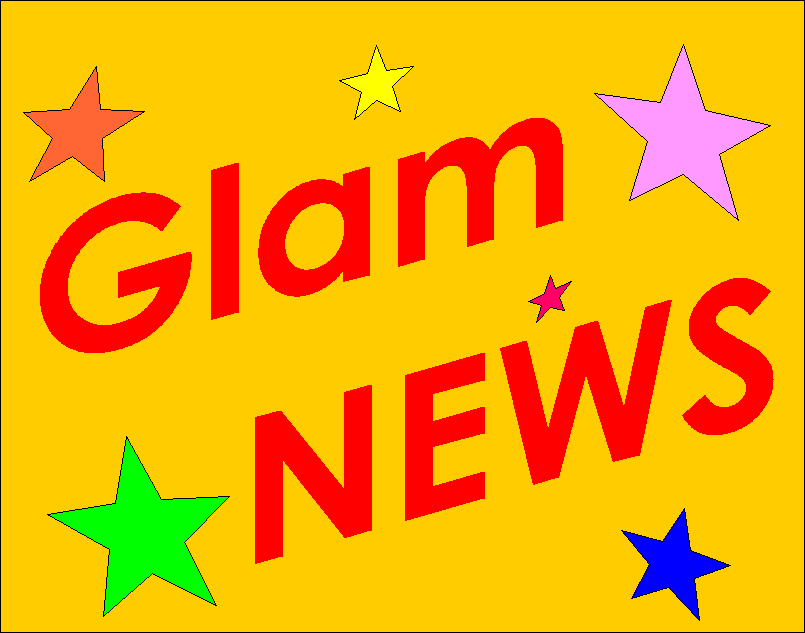 ---
ARCHIVE
---
March 2001
Gary Glitter
The Glitter Band reveals some infos on the unreleased "last" Gary Glitter album "Lost On Life Street" with free downloadable mp3 extracts of some of the tracks. You will find them here.

Steve Harley
The release of "A Friend For Life" is slightly postponed to early April. One possible reason is the change of labels, the single will not be published by Steve´s own label Comeuppance Discs but PRESTIGE ELITE which means a stronger distribution through BMG.

Rolan Bolan
On January 30th Rolan played a gig in Rotterdam/Netherlands which where the final shootings of the documentary film "In the Daytime the Stars Will Shine" about Rolan were completed. The show was also attended by Gloria Jones. At the moment we do not know where and when the documentary will be shown but we try to inform you in time.

Bay City Rollers
After the announcement of a Roxy Music reunion tour the second big comeback this year seems to become BCR. The band has even hired "Trainspotting"-author Irvine Welch to write the lyrics for a forthcoming new Bay City Rollers album.

Sparks
After playing live in Australia and Japan Sparks have returned to their studio in L.A. to start recording their new album. On March 19th the compilation "Guenther Koch Revisited" which features a new Sparks song entitled "Concerto In Koch Minor" can be heard. On Wednesday, March 14th after 4 pm c.e.t. the song will also be played by radio station Bayern2 which can be received through an audio live-stream.

David Bowie
David Bowie has just finished recording his vocals in New York for a duet with Massive Attack. The song - a cover version of the classic "Nature Boy" - will be part of the soundtrack for the movie "Moulin Rouge" starring Ewan McGregor and Nicole Kidman.

T.Rextasy
Finally, our congratulations go to Danielz and his band for winning the "Battle Of The Fantasy Bands" contest in the UK which was shown on BBC1. We knew it long before - now T.Rextasy are officially called "best tribute band".


February 2001

Roxy Music
Many times it has been announced before, this time it hopefully becomes true. The reunited Roxy Music will be on tour across the world soon to play 50 concerts! The line-up including original members Bryan Ferry, Phil Manzanera and Andy Mackay is expected to take them to Europe, the United States, Australia and Japan. Many thanks to and the excellent Roxysite Roxyrama.

Sparks
Last year Sparks have teamed up with Pizzicato Five to record the duet "Kimono". Kimono? Yes, sounds familiar, indeed the song is a kind of humourous flashback to 1974´s Kimono My House period, a superb track ! So far it has only been released in Japan on Pizzicato´s new CD "Ca E Ra Japon".
Meanwhile, Ron and Russell have returned home from Australia and Japan where they ended their "Balls World Tour" to start recording a new album !!!

Hefner
Our first 2001 modern glam tip, check out the song "The Day That Thatcher Dies" from their current album.
Sweet
More details of the forthcoming new album "Sweet Life" by Andy Scott´s Sweet can be found a special page at the Sweet website. The merchandise website www.the-sweet.de now offers a special "Create Your Own CD" service.
Suede
Suede have always been known for being one of the most fan-friendly bands of all time. The excellently updated official website suede.net proves this again - you can take part in the recording process of their new album. Among the things offered there are brandnew pictures taken in Rockfield Studios in Monmouth, Wales, video-sequences to download, a temporary webcam and a very interesting competition demanding the fans´ creativity!

January 2001

Steve Harley
The new Steve Harley Single "A Friend For Life" will be released on February 12th in the UK on Comeuppance Discs, Steve's own record company, distributed by Voiceprint.
Radio promotion will start from January 15th onwards. There also is the high possibility of TV appearances and lot of press campaigns. Other tracks on the single probably will be live recordings from last years UK tour. Please check the official Steve Harley website where the catalogue number and more details will be announced shortly. Also, you will find the dates of the forthcoming extensive UK tour in April / May 2001 and a new picture of Steve.

Suede
This year is Suede year again. The new album is expected to appear in summer, plus the band has just recorded the soundtrack of a movie called "Far From China". Not enough, singer Brett Anderson can also be heard on 2 duets ("Trainsurfing" and "Keen Yellow Planet" ) with Stina Nordenstam on her new album to be release in spring.

Slade
2 short bits: there will be a new WHILD album (Jim Lea´s band) in March 2001 which is reported to have a striking heavy rock sound - produced by Jim Lea himself.
Noel Gallagher has recorded an unplugged version of "Merry Xmas Everybody" for a UK TV sitcom. The song was also played by BBC radio around christmas.

David Bowie
The first David Bowie live appearance of the year will be as part of the Tibet House Benefit Concert at New York's Carnegie Hall on February 26th - alongside Philip Glass, Moby, Emmylou Harris, Natalie Merchant and Patti Smith. Philip Glass of course is will known to Bowie fans from his "Low" and "Heroes" symphonies. A strange rumour is the possibility of a live duet Bowie/Moby performing one of David´s early songs, "Silly Boy Blue". Tickets for the event are on sale now, by calling Carnegie Charge at (212) 247-7800, from 8 a.m. to 8 p.m. 7 days a week. These infos come as usual from the always up-to-date Teenage Wildlife website.

---
---
HOME