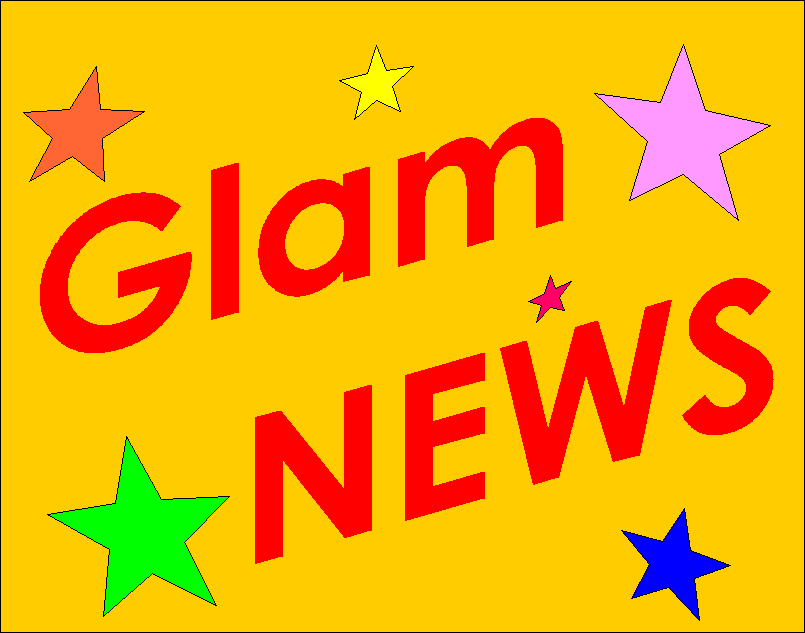 May 2003
Brett Smiley
Certainly one of the most exciting releases of the year and again it will be on RPM Records who brought us the fantastic "Velvet Tinmine" collection at the beginning of 2003. One of the highlights of this first ever "junk-shop glam" compilation was the rare Brett Smiley single A-side "Va Va Va Voom". Not many will know that Brett Smiley even recorded a complete album in 1973 which remained unreleased - until now! On August 25th "Breathlessly Brett" (RPM 267) finally will see the light of day for the first time.
That not enough, Brett Smiley will perform a special release gig Upstairs at London´s Garage Club on August 11th 2003, so if you can make it don´t miss this very special event.
Brett Smiley´s "Breathlessly Brett" CD at amazon:
Gerry Shephard
May 2003 will be remembered for the very sad news that two glamrock legends have left us forever. On 6th May Glitter Band member Gerry Shephard died following a long disease. A private service was conducted on May 14th.

Mickie Most
On May 30th Mickie Most (real name: Michael Hayes), well-known for his label RAK and for discovering Suzi Quatro, died at the age of 64. Until his death he and Suzi remained very close friends. His funeral was held in London, Golders Green.

Sailor



Sailor´s DVD "Pirate Copy - Sailor Live In Concert" (Angel Air - NJPDVD609) is out now. The disc features a concert filmed in November 2002 plus a band documentary with in depth interviews with all band members, three unplugged bonus tracks and the band´s history. More infos on this release at www.sailor-marinero.com/dvd.htm .
Sailor´s "Pirate Copy - Sailor Live In Concert" DVD at amazon:
Alan Merrill / Vodka Collins
Alan Merrill will be in Tokyo for the 30th anniversary of the Vodka Collins "Tokyo-New York" album. There will be a live show recorded for the event at the end of June or early July. Alan will play live in Tokyo on July 7th at Amrta night club
The classic Vodka Collins album "Tokyo - New York" at amazon:
April 2003
Martin Gordon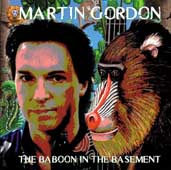 The first Martin Gordon solo album "The Baboon In The Basement" which already has been released in Japan only (see previous news) will be available in Europe by June 23rd. Now the CD can be easily ordered through voiceprint mailorder who also stock the John´s Children/Jet/Radio Stars live album "Music From The Herd Of Herring" and the 2 Jet CDs (original album and the rarities CD), released in 2002. Don´t forget to check Martin´s website at www.martingordon.de for current interviews and much more.

Marc Bolan & T.Rex


Throughout the Nineties there has been a series of video compilations containing some of the rarest Marc Bolan footage. Now, all 4 volumes of "Lost And Found" will be available on DVD by the end of June. By using the latest technology both audio and video sources have been remastered so the 4 DVD-set will present the rare material in its best ever experienced quality - a must for every Bolan fan. The original set can be ordered exclusively from www.rexpert.de

David Bowie
And yet another anniversary release: but is the 10th anniversary of 1993´s "Black Tie White Noise" worth mentioning at all and what does it have to do with glam? Well, not only will Bowie´s first solo album of the Nineties be re-released early September with a bonus CD featuring rarities, various single mixes and unreleased versions, and already on August 1st it will be out as a special box-set additionally containing a DVD including the BTWN-video (with all clips and interviews with the participating musicians). The most important aspect of this album is Bowie´s reunion with Mick Ronson which sadly became one of the last recordings of the legendary guitarist.
pre-order Bowie´s "Black Tie White Noise" box with DVD at amazon:
Les McKeown
The Bay City Rollers´ lead singer has written his autobiography which is scheduled to hit the bookshops worldwide in October 2003. "Shang-a-lang: Life as an International Pop Idol" already can be pre-ordered through amazon:
Placebo
The 2nd single taken from their current smash album "Sleeping With Ghosts" will be "This Picture". The CD-single which is scheduled for a June 16th release will feature the additional tracks "Soulmates" and a live version of "Where Is My Mind". Additionally there will be a dvd-single including the clip, an acoustic live performance, interview footage plus the track "Jackie". Finally, "This Picture" also will be available as a collectable 7" piece of vinyl in the UK only: This Picture [7" VINYL]
Placebo´s "This Picture" CD-single at amazon:
DVD-single:
"80´s glam" in Nottingham
Nottingham´s Spiders club (9 Pelham Street) presents a special 80s glam night every first Saturday of the month called Wildside: full on proper sleazy glam night, the only one of its like in the country. Playing the likes of Motley Crue, Faster Pussycat, Hanoi Rocks, LA Guns, Shameless, Vain, Wildhearts, The Darkness, Pretty Boy Floyd, Poison, Skid Row, Danger Danger, Bang Tango, Love/Hate, WASP, GNR, Firehouse, HIM, Backyard Babies, Hardcore Superstar, Tuff, Robin Black, Kiss and more. Lots of bands you will probably never find anything about on this website, except for Robin Black & TIRS. Check out the Wildside website: www.w3.to/wildside

Crash Kelly
Their Penny Pills album will be coming out in Europe on May 19th, and the Canadian release date will be one day later. One of the album tracks, "Cigarettes", will be released as an E.P. on the UK label Changes One. The EP is part of a series put out by the label, which features artists like Ky Anto, Neil Leyton, Sinisters and many more. Check the Crash Kelly website for forthcoming tour dates.

---
---